Original Article: https://www.homecrux.com/top-tread-stairways-curved-staircase-slide/147321/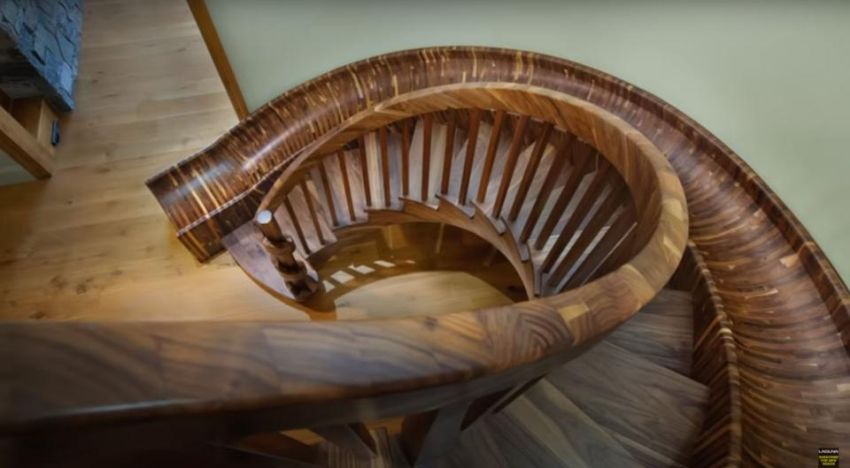 Top Tread Stairways Builds 33-ft-Long Black Walnut Staircase with Slide
Clyde Martin of Arizona-based Top Tread Stairways offers amazing prebuilt staircases and railings for homes and other spaces. One of their most unique projects is a 33-ft long black walnut slide built with 438 layers of cross-laminated hardwood planks. This is for clients who commissioned him for the project on the recommendation of an architect.
Clyde has been working on the design of this curved staircase and slide combo for the last two years now, spending about seven months just building it. The contraption comprises 438 cross-laminated hardwood layers. All the parts are built in the Top Tread Stairways' 5,000-square-foot shop and then broken down into three parts for easy transportation to the site.
The intricate wooden details and the unique curved shape is what makes this staircase different from other designs. Furthermore, the spiral newel post and other railing parts are also uniquely crafted to blend with the curvy staircase design.
This curved staircase with slide by Top Tread Stairways will be installed in a round tower room on an 8000-sq-ft house in Sacramento, California.
Via: WoodworkingNetwork/LagunaTools
Original Article: https://www.homecrux.com/top-tread-stairways-curved-staircase-slide/147321/